"Sorry for taking yet another month off. I don't plan these things, I swear," is what I would have said last week, when I wrote this update. I was ready to post it, but I got lazy and a little game called Mass Effect 3 came out, and yeah. Well, enjoy!


ARCHIVE | DOWNLOAD
TUMBLR

Previously: 10 KIDS, U GUISE. Also, the spares are now an incestuous soap opera clusterfuck, the most notable of which is Archer, who married his uncle's ex-girlfriend and became his cousin's stepdad. FUN TIMES WERE HAD BY ALL!




Speaking of kids, here's Tuesday derping into childhood.




Bullet doesn't quite make it either.




Aaaand Friday decides bowl cuts are the way to go. Unacceptable!




Tuesday: Just don't make me look like a yeti.




He rolled Eco-Friendly. At least he'll take short showers?




Just when I thought Bullet couldn't get more boring, she rolled No Sense of Humor.




Friday's becoming a ~well-rounded character.~




WURK DAT PURPLE SWEATER.




Oh lord, another birthday? *falls over dead*




Bodoni does not notice the demonic hellbeast beside her. Whatever she's smoking, I want some.




Yuck. Alas, it's quite clear she's another Galileia clone. I WANT VARIETY, DAMN IT.




Chanterelle: I wonder where my sister went...




Is that genetic variety I see? FABOO!




Entoloma is also a clone sadly.
Background guy, WTF are you doing?




PIIIINK. EVERYTHING MUST BE PIIIIINK.
She has an interesting set of traits, though.




Entoloma's quite fetching for a clone. Also, lol @ Commitment Issues.




Ugh. Another angler. At least she's not a Galileia clone.




Aw, poo. If only she had children to carry on her... dare I say it? LEGACY.




WURK DAT COME HITHER STARE, GURL.




Bodoni: Well, aren't you a cutie patootie? You're going to be a famous pop singer one day! You're going to make lots of money and have lots of fangirls!




Stilton: I wish I had normal grandparents.




BUT WAIT, THERE'S MORE! Did you know the SimCo Deluxe Vampire Gnome Figurine™ also makes a wonderful mealtime companion?
It's true! Order yous SimCo Deluxe Vampire Gnome Figurine™ today, for only 5 easy payments of $19.95!




Rodolfo: Why do I feel my youth suddenly drain away?




Rodolfo: Nevermind. Still got it.
Hat Guy: LOL BOY BAND HAIR.




Our first story from Promgate Generation 6, Part 1: April is a loser.




Are you sure that's love your're feeling? 'Cause it could be pig's blood. Just sayin.'




She got beat up by a random classmate and they still crowned her prom queen? Lolwhut.




Well, that's one way to end the night. This concludes Promgate Generation 6, Part 1.





EEEEUIUYGUSJKHKGFHKJ
I thought we were done with bladder emergencies last episode!




Galileia: I HAVE NO IDEA WHY I'M ANGRY RIGHT NOW! RAWR!




TBQH I forgot why I took this picture. It's either because this guy is related to her, or because he isn't related to her and I wanted to congratulate Summer on not hooking up with a family member. Oy.




Thurston: Fetching tale, chap! You're a regular Thurston Moss already.
Friday: I can't tell if that was supposed to a compliment for me or yourself.




Bullet: An escaped convict from the asylum has escaped and he's mental and he's on the loose and stuff.
November: I think I've got second hand embarrassment.




Refresher: Uriah is Perpetua's son, Christa is Archer's daughter from a previous relationship. They're basically cousins once removed, a.k.a. DO NOT WANT!




Brie is either sneezing or... oh joy, more birthdays. It's not like I've had enough of those or anything.




Another Galileia clone. FML.




Stilton decided to grow up ouside. In the dark. Jerkwad.




Nice ponytail, bro.




You see those traits? Those are the traits of a hipster! Hence the makeover.




Stilton doesn't look too clone-like, as far as I can tell.




Brie approves of the hipster photographer look.




Stilton doesn't care for his.
Stilton: I look like a Korean pop singer. *yawn*




Tremella: The landfill called. They want their trash back!
Entoloma: Oh, please.




Entoloma: They were obviously talking about you, trashypants.




Julius has been BIZZAY.




Brie: So, I'm doing an art project and I need some models. Do you have any attractive friends you could hook me up with?
Chanterelle: Why can't I be your model?
Brie: No offense, but you aren't exactly a looker.
Chanterelle: We look exactly alike!




Look at what I randomly discovered. Hells yes! I've been waiting for some gay sims to spawn.




Friday: She ripped into his torso, like a gerbil shredding a quaker oats box; sending chunks of viscera in an aerosol mist of blood all over the skanky concubine!




Friday: He had to watch her swallow his last eyeball!
Bodoni: Maybe it was a bad idea to let the kids watch cable...




GAH! ABORT! ABORT!




November: I've had it up to here with your bitching!
Tremella: I can't help it if I have mood swings!




Tremella: Insensitive much?




Tremella: I'm going to stand over here and pout. Then you'll be sorry.




We interrupt this argument to bring you Jack, bouncing on the trampoline at 2 in the morning.
You may now return to your regularly scheduled argument.




She's your mother too, you nitwit!

Looks like nobody won. Surprise surprise.




Indeeders. Who would?




OK, what the flipping flip? She's a child! She can't even sue! Y U SO BUGGY, GAME?




...Does this person have some kind of urination fetish? Jayzus.




I can't tell if this was started by a different person, or if Urine Fetish realized people were on to them.




Galileia: I HAVE THE SUDDEN URGE TO TYPE IN CAPSLOCK!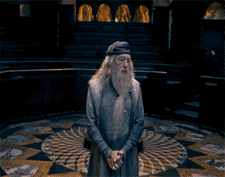 IT'S LIKE DELIBERATELY SCREWING WITH ME!




So the school glitch struck yet again, and I decided to build a school right next door and send the kids there. It got rid of the wait, but the bus still showed up at 9, and not even the teleporter made them arrive on time. Y U SO GLITCHY, GAME?




Good for you, Julius!




DEAR GOD WHY. WHY. HAVEN'T YOU SCREWED UP THIS BLOODLINE ENOUGH?




Tremella: If you're looking for a date to the prom, why don't you ask one of those vegetables you love so much?
Brie: You did not just diss vegetarianism. I'm telling Mom!




Phew. Better an ugly guy with terrible hair than your own flesh and blood.




OH, COME ON!




Thurston: Noooo! I'm not ready for my ascension!




Thurston: Oh hey, my hands glow. That's cool, I guess.
April: Lalala, I wonder what Chanterelle's up to...




April: Oh, God, Grandpa!
Everyone Else: *teleports into frame*




WTF, Rodolfo?




Tremella: I'm so bored, I think I'll go ahead and take a nap. I doubt I'll miss anything important.




Thurston: Please! I'm not ready to ascend to a higher plane of existence!




Tremella: Oh, the dramatic irony!
Rodolfo: Nobody even noticed my new hair.

Well, that's it for this update folks. Sorry to keep you waiting for so long. Thanks for reading!